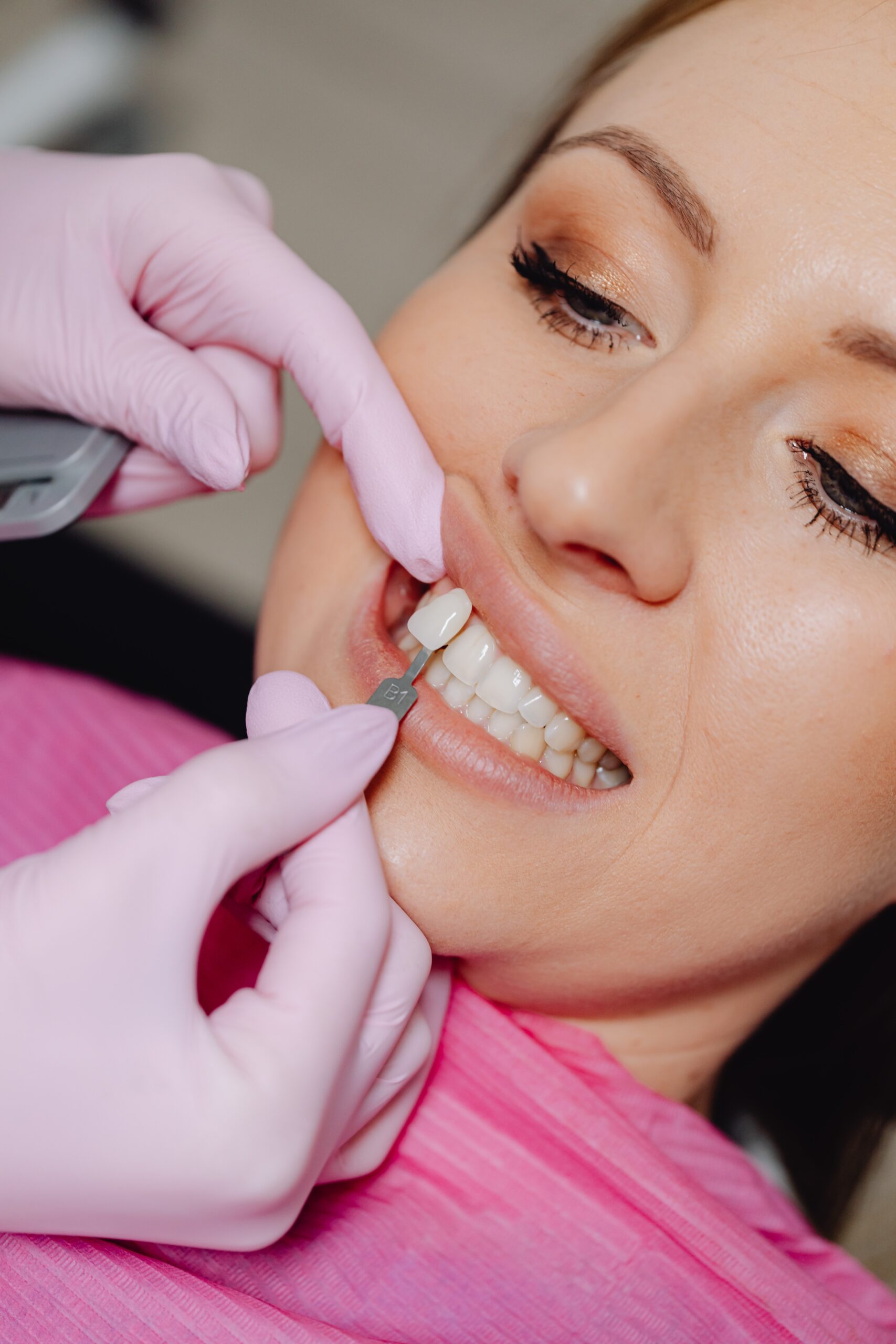 How to Dramatically Improve your Smile with Veneers In Brampton & Caledon Area
There are a number of ways that porcelain veneers can improve your smile, and that's good news for someone who avoids smiling to hide stained or damaged teeth. Your smile is the first thing people notice about you, and if you're covering up your smile, they'll notice that too. By investing in porcelain veneers, you can have a bright smile that will impress everyone you meet.
That can provide a huge boost to your self-confidence, and instead of hiding your smile, you'll want to flash it at every opportunity. If you happen to live near Caledon or Brampton, Ontario, you'll have the opportunity to have veneers expertly installed by the professionals at Mayfield Dental Clinic. Don't hide your smile any longer – take the plunge, and get yourself a dazzling smile you can be proud of. Here are some of the biggest ways that veneers help to improve your smile.
Straighten teeth 
When you have minor tooth misalignments, you won't necessarily have to turn to orthodontics to correct them. If your misalignment is not excessive, it can be managed by installing porcelain veneers over the affected teeth. This can be a much faster option than going through months of wearing braces and having to endure all kinds of embarrassment about it. The front teeth are most often affected, so if you have some crooked front teeth, they can be covered by perfectly straight veneers to vastly improve your smile.
Restore the original beauty of your teeth 
You may have thought your original white teeth were gone forever, after years of coffee-drinking, possibly smoking tobacco, and accumulating years of food stains on them. Even if you've tried tooth-whitening at home, it is only capable of doing so much, and will always fall short of your hopes and expectations. Rather than going through ineffective whitening procedures, you should consider having veneers installed that will immediately achieve the kind of brilliant smile you've been looking for. Many patients choose veneers because of the very natural look they provide – no one will be able to tell you have veneers installed. Your dentist will help you choose a shade that is close to the natural color of your teeth, but which provides some terrific whitening besides.
Close up gaps between the teeth 
Many people do not like having gaps between their teeth, especially those in front which are most noticeable. Some gaps between teeth are pronounced enough that it can cause teeth to shift somewhat, and make your bite misaligned. It's also much more likely that you'll get food particles stuck in the gap between teeth, and obviously that can lead to dental problems. The biggest reason people want to have tooth gaps filled in is for cosmetic reasons, because they consider them to be unattractive. Dental veneers can close these gaps effectively, and eliminate all those worries.
Cover up teeth imperfections 
Anyone who has teeth that are cracked, chipped, or simply worn down can improve their smile by having porcelain veneers installed. Having these kinds of imperfections are actually more than a cosmetic issue, since they can develop into other problems very easily. It's also possible for people to have teeth shorter than normal, due to simple genetics. Veneers not only cover up any such imperfections, but they also provide an extra layer of protection for any teeth they cover. Since veneers are always customized for the patient, they can add length to short teeth, and can completely cover a chipped or cracked tooth.
Maintain a beautiful smile indefinitely 
Porcelain veneers are extremely durable, often lasting for 15 years or longer. In addition, porcelain will resist any kind of chipping, cracking, or staining. Another great quality of porcelain is that it will allow you to drink all the coffee you want without developing any stain on your teeth. Best of all, veneers don't require any special care – all you have to do is follow your normal dental hygiene routine. By brushing at least twice daily and flossing once a day, you'll be able to maintain your veneers in tip-top shape. Make sure to keep your six-month appointments with the dentist, because he/she can help you maintain your veneers in great condition.
Installing veneers 
It generally only takes two or three visits to your dentist in order to have your finished veneers installed. That isn't much when you consider the years of enjoyment and satisfaction you'll get from having a gorgeous smile again. If you've been thinking about veneers, why not contact your dentist and consult with him/her to see if you're a good candidate for the procedure. Need to improve your smile with Veneers, contact our dentist in Brampton today for a free consultation.