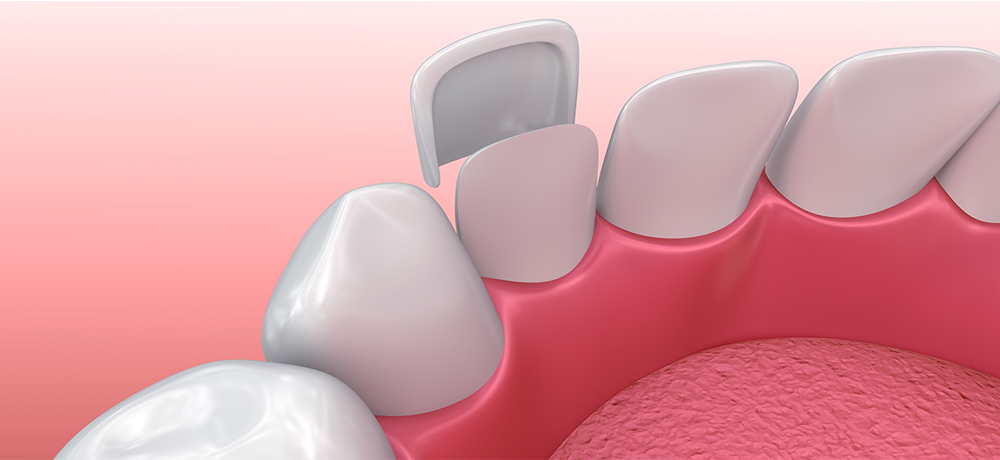 VENEERS, BRAMPTON. DO YOU WANT A QUICK BEAUTIFUL SMILE?
Then Veneers from Mayfield Dental, are the answer! In as few as two visits at our clinic in Mayfield Rd, Brampton, you can dramatically change the shape, color, and length of a tooth, two teeth or more, with custom dental veneers. Because our patients comfort is important to us, we offer many of the modern amenities you've come to expect in a dental office.
Placing custom teeth veneers requires a high degree of technical skill as well as attention to cosmetic detail. At Mayfield Dental, we place veneers routinely, and design each case individually to match and enhance the characteristics of each patient's smile. With proper care, porcelain veneers will brighten your smile for well over a decade. Some of the benefits of Veneers include:
Porcelain veneers are stain resistant.
They provide a natural tooth appearance
The color of a porcelain veneer can be selected such that it makes dark teeth appear whiter.
Get a free Dental Veneers consultation today. Our dentist office service Mayfield Rd. area and Brampton Ontario.