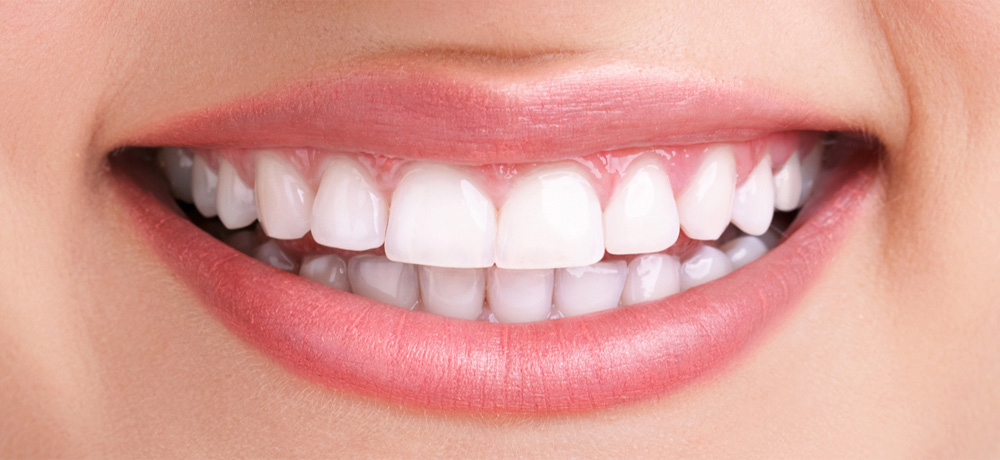 Basic Dental Care – Teeth Cleaning And Teeth Whitening Preventive Care Tips For Healthy Gums, White Teeth And Beautiful Simile
Do you feel that your teeth no longer have the natural glow they had earlier? Do you want to restore the shine of your teeth whitening so you can confidently smile for photographs, videos and meetings?
At Mayfield Dental Clinic, our practice is committed to providing you and your family in Brampton and Caledon with gentle, high-quality dental care. We believe that preventative care is essential for staying in good oral health.
Professional teeth whitening and dental cleaning are both procedures to give you a smile that looks amazing and healthy. But does whitening give you the same results as getting teeth cleaned a few times? What are the benefits of whitening apart from improving the color? How is teeth whitening different from cleaning?
Most people in Brampton and Caledon believe that teeth whitening and teeth cleaning are the same. However, they serve different purposes, deliver different results, and are priced differently. Both adult and children's dentists recommend that you go for teeth cleaning at least every 6 months depending on the condition of your teeth.

Teeth Whitening Vs. Teeth Cleaning In Brampton & Caledon
Teeth whitening and cleaning serve different purposes. The former is a cosmetic dentistry procedure to improve the appearance of your teeth and shade while the latter is beneficial for maintaining healthy teeth and gums.
If you don't want to spend too much, a cosmetic procedure may not be the ideal choice. You can decide to do professional teeth cleaning instead at Mayfield Dental Clinic in Brampton or Caledon to lighten the coloration and protect your teeth from further gingivitis or periodontitis
It is essential to understand the difference between healthy teeth and white teeth. A person may have sparkling white teeth but there could be severe tooth decay under the surface. Similarly, another person may have healthy, cavity-free teeth with yellow stains and discoloration. Both of these patients require different services based on the condition of their teeth. Teeth whitening is safe and effective to give you a brighter smile yet it cannot do what teeth cleaning can.
Teeth Whitening for a Beautiful Smile
There are several reasons for tooth discoloration. These include age, time, food, drinks, smoking, overall lifestyle, and oral hygiene.
Plaque can develop a yellow tint. Patients notice a little brightening effect when they get teeth cleaning. But the majority of patients today are looking for that vibrant and perfect smile. They want a significant improvement with a whiter, brighter smile, as a result of which Mayfield Dental Clinic in Brampton and Caledon can help.
Similar to tooth extraction, Dental teeth whitening is a procedure performed by the dentist. A chemical bleaching agent is applied to the teeth to remove discoloration. The procedure takes a few sessions to achieve the desired goals. Each session lasts for about one hour and is pain-free.
Teeth whitening is not a necessity, even though very helpful. Veneers are also popular and an alternative method of getting your teeth whitened in condition of deep permanent stain. The decision to go for teeth whitening is entirely dependent on the preference of the individual and the kind of stain. A patient who is embarrassed by their stained teeth should go in for a whitening treatment as it can help boost self-confidence.
The procedure of teeth whitening does not have any health benefits. It is only for improving the color and overall appearance of your teeth. Teeth whitening is purely for adding a sparkling white appearance. A patient must not compromise dental health in an attempt to get whiter teeth. Teeth stains are not harmful. They generally are not a cause for any diseases or health issues. Many people who have stained teeth have perfectly healthy teeth.
Teeth Cleaning for Healthy Teeth and Gums
At Mayfield Dental, we always advice our patients to focus on oral hygiene and try to have a healthy mouth, free from gum disease and cavities. We recommend all patients to undergo professional teeth cleaning three or four times a year.
During teeth cleaning procedure in Brampton and Caledon, we scrape tartar and plaque off your teeth using specialized dental equipment. Plaque serves as a breeding ground for acids and bacteria that erode tooth enamel. With the removal of this outer shell begins the formation of cavities.
Professional teeth cleaning is the only way you can get rid of calculus (Tarter) that otherwise didn't come off by brushing and flossing. Regular appointments of teeth cleaning can help you to avoid problems like gum disease, bad breath, and tooth decay.
Teeth cleaning cannot remove all stains. Certain patients don't notice any changes in the color after teeth cleaning. Teeth whitening procedures use chemical agents that remove every type of stain and give excellent results. If your priority is whiter teeth, it is worth the extra time and money to go for teeth whitening after having teeth cleaning.
Schedule Your Appointment for Teeth Cleaning Or Whitening Today
Regular teeth cleaning is an important part of oral health and helps to keep gums and teeth in good condition; it also reduces the chances of an emergency dental appointment. The great news is, most of the dental insurance policies in Brampton and GTA cover routine checkups and cleanings. Experts at Mayfield Dental will be happy to help you understand your dental insurance policy. We let you know what is covered and what is not covered in Brampton and Caledon.
At Mayfield Dental Clinic we offer convenient online appointment booking via our website. We are open 6 days a week, Monday to Saturday. To book your Teeth Cleaning or Teeth Whitening appointment on the phone, you can reach us at 905.840-0225. For all emergency dentist walk-in, we are located at 3068 Mayfield Rd. Unit #6 Brampton, ON, L6Z 0E3. You can also find us on Google Maps here: https://g.page/mayfield-dental