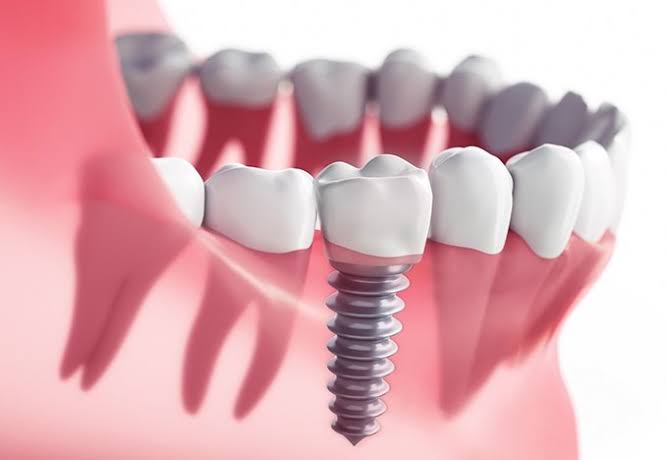 Replacing Missing Teeth In Brampton: What You Need To Know About Dental Implant Procedure
Many people in Brampton and the Greater Toronto Area lose a tooth or two in the course of an accident, blunt-force trauma, or dental extraction. Tooth extraction is performed when a tooth has damaged beyond treatment and cannot be saved, even by the emergency dentist. However, with dental implant surgery, you can complete your smile and replace the missing tooth.
Before you decide to visit your dentist in Brampton or Caledon and seek consultation for the right cosmetic dentistry procedure. Contact Mayfield Dental Clinic today. We have options to help you. You can reach us at 905.840.0225 visit our website: https://mayfielddental.com. Here's what you need to know.

What is a Dental Implant?
The procedure of dental implants involves replacing an extracted tooth. This is done using a metal stud or a post screwed into the bone. The purpose of an implant is to create the foundation or anchor for dental crowns or false dentures. In other words, implants provide a strong foundation for removable or permanent teeth that look much like your natural teeth.
In the absence of dental implants, it is difficult to keep the tooth in the right socket in your jaw. Whereas, with dental implants, the denture or crown or artificial tooth is placed right on top of the post or stud. The post gives your new tooth the look and function of real teeth.
Dental implants are the best alternative for dental bridges or dentures. Dental bridges don't always have the right fitting while dentures can fall off since they are not permanent fixtures.

Advantages of Dental Implants
Many patients are confused about whether they should go for dental implants, dentures, dental crowns, dental bridges, tooth extraction or just veneers to cover the damaged tooth. While the decision depends on the specific case and the condition of the tooth, here are some advantages of dental implants that can incline you towards the same:
Better appearance: The appearance of dental implants is much like your original teeth. They merge and combine with the bone and, therefore, become permanent.
More comfortable: Dental implants, unlike dentures, are not removable. So the hassle is a lot lesser leaving you with improved comfort.
Improved speech: If your dentures don't fit well, they tend to slip within the mouth. As a result, you mumble or slur your words. Conversely, dental implants let you speak without any worries of slipping teeth and you have clearer speech.
Easier eating: It is, at times, difficult to chew with moving dentures. Nevertheless, dental implants are like your regular teeth, allowing you to eat all the regular foods comfortably and pain-free.
Durability: Dental implants don't require replacements. They are durable and last for a long period.
Improved oral health: For a dental implant procedure, the dentist does not need to reduce other teeth. This is done in the case of dental bridges where nearby teeth are needed for support. Consequently, you have more of your natural teeth, improving oral health in the long run.
Parts of an Implant
The procedure mainly comprises of the following different parts:
Implant: The metal anchor serving as your new tooth root is known as an implant. It is the titanium stud or post screwed in the upper or lower jawbone depending on where you have a missing tooth. With a titanium implant, you get that improved natural feeling for your crown false teeth or dentures.
Abutment: This is the next part of an implant. It is made using materials like surgical stainless steel, titanium, gold, zirconia, or porcelain. It is screwed into the implant and acts as the adapter or filler connecting the crown and the implant. With an abutment, the new tooth or crown gets additional support. The most important role of the abutment is that it does not let the crown to loosen up or crack while biting.
Crown: This is the final part – the restored tooth that appears like a natural tooth. It is the cap placed a top abutment over an implant and acts as your replaced tooth. It is strong yet replaceable in case of damage or cracks. Generally, the crown is made of PFM (a metal alloy) in combination with porcelain, giving the denture slightly tougher durability than the regular tooth. The crown is screwed or cemented onto the abutment. A restorative material is then used to fill the screw hole.
Preparation for The Implant Process
Just like the procedure for dental cleaning requires different steps, the implant process goes through the following stages:
Initial incision
Cutting, drilling and implant placement
Healing period and the second procedure
Healing cap removal
Abutment and crown replacement
Before you go in for the implant surgery, you must get it approved. Here's what is recommended for you to do as preparatory precautions:
Prior Consultation: Before beginning any kind of procedure, you need to consult a prosthodontist at Mayfield Dental. A prosthodontist is a specialist who will help you understand whether you need dental implant surgery or no. You can also reach out to a dentist with special training in the procedure of dental implant or restoration.
Thorough Examination: As first steps, the medical practitioner will make you go through an exam evaluating your dental and medical history. Additionally, he will create impressions of your teeth and gums along with dental x-rays of your jaw, especially the parts where you have missing teeth.
CT Scan of the Mouth: In certain cases, the dentist will perform a CT scan of your mouth to understand what he has to work with. The results of the CT scan help in identifying how much jawbone is available for implantation or if there is a need for bone grafts.
Nerves and Sinuses: The report of the CT scan also helps in determining the structures of nerves and sinuses. These are to be avoided during implant surgery. No patient would like to experience nerve damage or sinus break in the attempt of regaining the lost tooth.
While the traditional procedure of dental implant requires repeated sessions, the one-stage implant dentistry is for individuals who are impatient or in a hurry. If you don't want to wait for long, you can consult the dentists at Mayfield Dental to help you with the one-stage process. As a result, the dentist will perform the process for placement of the implant, abutment, and temporary bridge or crown in a single session.
Today, you no longer need to suffer from the problems of chewing or the appearance of the mouth. Contact Mayfield Dental today. We have options to help you. You can book free consultation online here: https://mayfielddental.com or you can reach us at 905.840.0225. For all emergency dentist walk-in in Brampton, we are located at 3068 Mayfield Rd. Unit #6 Brampton, ON, L6Z 0E3. You can also find us on Google Maps here: https://g.page/mayfield-dental