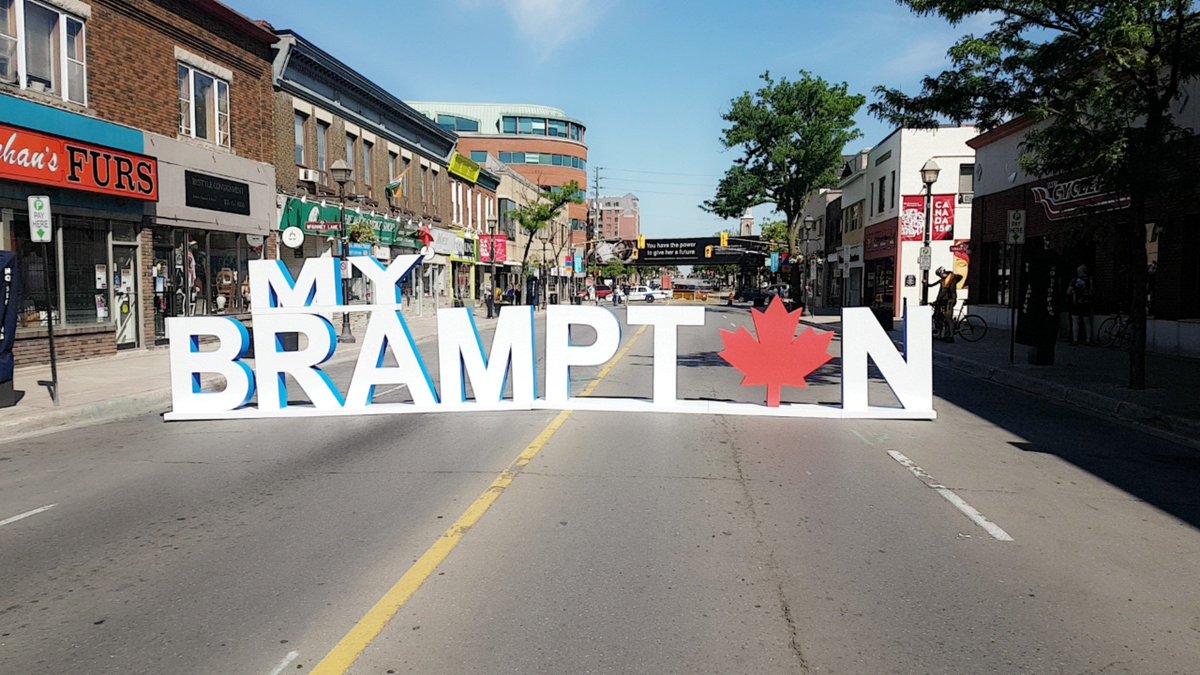 Best Dental Clinic In Brampton And Caledon Area – Mayfield Dental
Are you in search of a dentist in Brampton, Caledon, or Ontario's Greater Toronto Area? If so, look no further than Mayfield Dental Clinic. We not only care about your dental hygiene but will ensure that you get high-quality dental care. As a dental clinic, we are focused on ensuring all our patients feel comfortable during their visit.
Our staff is made up of people who are both professional and friendly. As such, we will see to it that you and your family get the best care upon visit.
Dr. Nibal Kellow Pasat, the principal dentist at Mayfield Dental, is a Dentist with lots of experiance, so you can rest assured you will be in good hands. Besides, our clinic is open on all days of the week except Sunday. As such, you can schedule appointments on whichever day suits you.
We have flexible appointment booking process and cater to your schedule including evening and Saturday hours. First, if you live in Brampton or Caledon area and need an affordable and friendly Root Canal treatment consultation, please contact our team at Mayfield Dental today. We have a team of expert dental hygienists and we can Offer Virtual emergencies. The fact that we are well-trained makes us reliable, so you won't have to worry about anything when coming for dental check-ups.
Plus, our clinic offers a wide range of cosmetic dentistry procedures that will give you a beautiful smile.
Why You Need Regular Dental Visits
Dental check-ups are essential for everyone as they can help improve your overall health. As such, you should not only visit the dentist when you have dental problems.
Instead, you should make it a habit so that you can prevent some of the problems before they impact your dental health.
At Mayfield Dental, we use advanced preventive procedures that will keep your dental health in top-class condition. If you are hesitant about coming for a dental check-up, here are some of the reasons why you should visit Mayfield Dental Clinic Brampton.
We Can Help You Detect Gum Disease Early
Gum disease, also known as gingivits, is a type of infection that affects the soft tissue making up the gums. If left untreated, periodontitis can cause serious damage to the jawbone.
Most people don't realize they have the disease until it is too late. However, Mayfield Dental can detect periodontitis at its early stages, thus applying the necessary countermeasures to stop the infection from spreading.
Treat Bad Breath
Most cases of bad breath are brought about by oral conditions that you can fix by visiting the dentist. When there is a build-up of bacteria in the mouth, it may cause bad breath and other dental complications.
We Can Detect Tooth Decay
Teeth decay can occur due to several reasons. Nonetheless, most cases of tooth decay are caused by the acids and plaque in our mouths. The acids can erode the outer layer of the teeth, causing a cavity in the affected area, resulting in dental discomfort.
Regular dental visits at Mayfield Dental can help you identify the affected teeth in good time. We can fix this problem by inserting teeth fillings into the cavities.
What Dental Care Services Do We Offer?
As stated earlier, we offer different types of dental care services. In addition to this, we are committed to keeping our clients healthy when it comes to dental hygiene.
Below are some of the dental care services that we offer at Mayfield Dental Clinic Brampton;
Teeth Cleaning and Whitening
With time, your teeth may become yellowish, thus lowering their aesthetic appearance. The good news is that Mayfield Dental can help you restore your teeth to their original form.
We use advanced teeth whitening procedures that will cause the yellow color to fade away without hurting your teeth or gums.
This will not only improve your smile but will also boost your confidence. Also, we handle patients of all ages, so just about anyone can come for this procedure.
Dental Bonding
Dental bonding can help you repair or change the shape of your teeth. The procedure involves the use of tooth-colored resins, which can be bonded to the teeth. This procedure can also close gaps between teeth, giving your teeth a lovely appearance.
We use this procedure when fixing cracked or chipped teeth. You will be happy to know that we use high-quality resins that cure fast, so you won't have to wait for a long time for the teeth to bond.
Tooth Extraction
Mayfield Dental can safely extract damaged teeth with minimal disconfort. We only extract teeth when there is nothing else that can be done to save the affected teeth.
Additionally, we will ensure that the affected areas are thoroughly cleaned after the extraction to avoid infections. Moreover, we offer emergency tooth extraction services.
Cosmetic Contouring
We can help you improve the overall appearance of your teeth using the cosmetic contouring procedure. In a nutshell, the procedure involves the reshaping of teeth. As such, we may remove parts of the tooth enamel so that all your teeth can stay level.
Like all cosmetic dentistry procedures offered at Mayfield Dental Clinic Brampton, cosmetic contouring is painless and safe for people of all ages.
Root Canal Treatment
Endodontic therapy, commonly referred to as root canal treatment, is also another commonly used procedure at Mayfield Dental. Infected or damaged root canals can cause severe pain if not addressed early enough.
We ensure that the patient is comfortable during this procedure by using medically approved anesthetics. To add to this, we will complete the procedure within the shortest time possible.
Why Choose Mayfield Dental Clinic Brampton
As you have seen, Mayfield Dental offers a wide range of services and is equally reliable. When you visit our dental clinic, you will find the professional dentist in Brampton waiting to fix your dental problems.
Mayfield Dental is one of the best dental clinics in Brampton, Caledon, and the neighboring regions because of the following reasons;
We Offer Comprehensive Dental Care
-At Mayfield Dental, we will take care of all your oral problems. It does not matter whether it is tooth decay, bad breath, or bleeding gums, our team of dental hygienists will get the job done.
Patient-Centered Care
-We care about patient safety and comfort, so you won't experience any pain during cosmetic dentistry procedures. Additionally, we treat our patients well before, during, and after treatment.
Affordable Dental Care
-Mayfield Dental Clinic Brampton offers high-quality dental services at a favorable price, making it a suitable option for those who may be on a tight budget.
Mayfield Dental Clinic: Call Us Today
You can schedule appointments at Mayfield Dental Clinic Brampton by contacting us at (905) 840-0225. We will provide you with all the dental care services that you may need. Our clinic handles patients of all ages, so you can bring the entire family for dental check-ups.