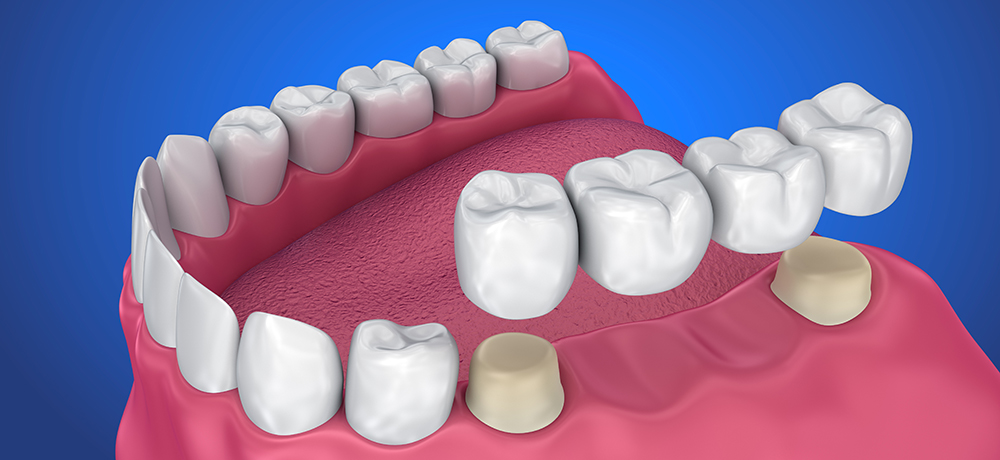 DENTAL CROWNS AND TOOTH BRIDGES PROCEDURE IN BRAMPTON And caledon
If you are missing a single tooth, a dental implant-supported crown or bridge can restore the appearance and function of your smile. At Mayfield Dental in Brampton, we provide implant-supported crowns and bridges. For the right patient, this option offers significant advantages over a dental options, including the preservation of healthy jawbone and dental tissue.
Dr. Nibal Kellow Pasat can perform every stage of your implant treatment plan, from the placement of the implant to the attachment of your custom dental crown or bridge. Experience the Benefits of a Dental Crowns And dental Bridges in Brampton and Caledon Ontario, contact us today for a free consultation.
Dental Bridges near you are ideal for filling in gaps between teeth, caused by loss or extraction. These removable dental prosthetics attach to remaining teeth on either side of the gap, and create an actual "bridge" between teeth. Crowns and Bridges may be needed or wanted in a variety of situations.
Why Is a Dental Crown or Bridge Needed?
To protect a weak tooth (for instance, from decay)
To restore an already broken tooth or a tooth that has been severely worn down
To cover and support a tooth with a large filling when there isn't a lot of tooth left
To cover a dental implant
To Fix damaged, chipped or cracked teeth
Reinforce a tooth with a root canal
Get a free Crowns and Bridges consultation today. Our dentist office service Mayfield area, Brampton and Caledon Ontario.