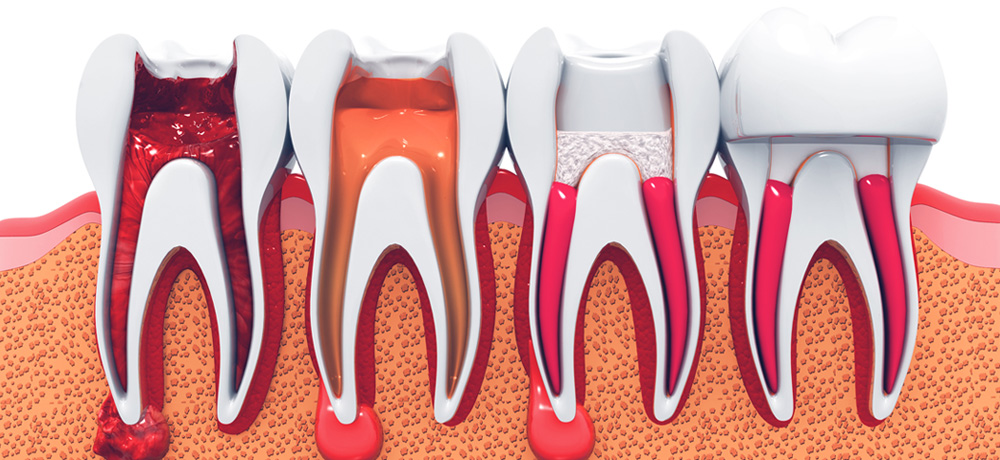 Root Canal TREATMENT BRAMPTON AND CALEDON
At Mayfield Dental, we understand that it is very difficult to function normally if you are experiencing dental pain and our team is here to help! Root canal treatment also referred to as endodontic therapy, is an effective, safe and a common procedure administered in by Dentists in Brampton, Caledon and the Greater Toronto Area in order to relieve pain and save your tooth. Root canal treatment is needed when there is inflammation or infection in the roots of a tooth.
At Mayfield Dental, during a root canal treatment, Dr. Nibal Kellow Pasat and team will expertly and carefully remove the pulp inside the tooth, cleans, disinfects and shapes the root canals, and places a filling to seal the space. We use local anesthesia to eliminate discomfort.
The cost associated with this Root Canal treatment varies depending on factors such as the severity of damage to the affected tooth and which tooth is affected
Do you need Root Canal dentist in Brampton or Caledon? Call now get a free consultation today. Our dentist office service Mayfield Rd. area, Brampton and Caledon.