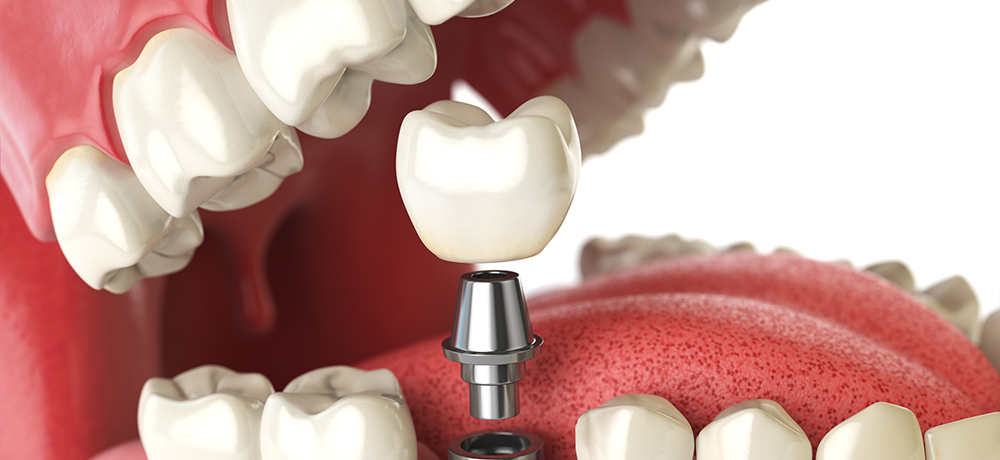 DENTAL Implants Treatment In BRAMPTON And Caledon
At Mayfield Dental Clinic, we have found that dental implants are truly able to enhance the quality of life for our patients in Brampton. Dental implants can improve our patients' overall health, while helping them gain the confidence that comes from a well-functioning smile that looks good and feels and function just like natural teeth.
We believe that no patient should leave our dentist office in Mayfield Rd. with missing teeth! Dental implants near you are the premium solution to missing teeth. Rediscover the joys of life such as smiling, laughing and eating the foods you love with dental implants in Brampton. Benefits of Dental Implants include:
Maintain the integrity of bone structure after tooth loss
Distribute bite forces evenly throughout the mouth
Improve speaking ability
Improve facial appearance by preventing bone loss
Anyone with missing teeth in Brampton and Caledon can benefit with a dental implant treatment. Contact our dentist office today to book your free Dental Implants consultation.