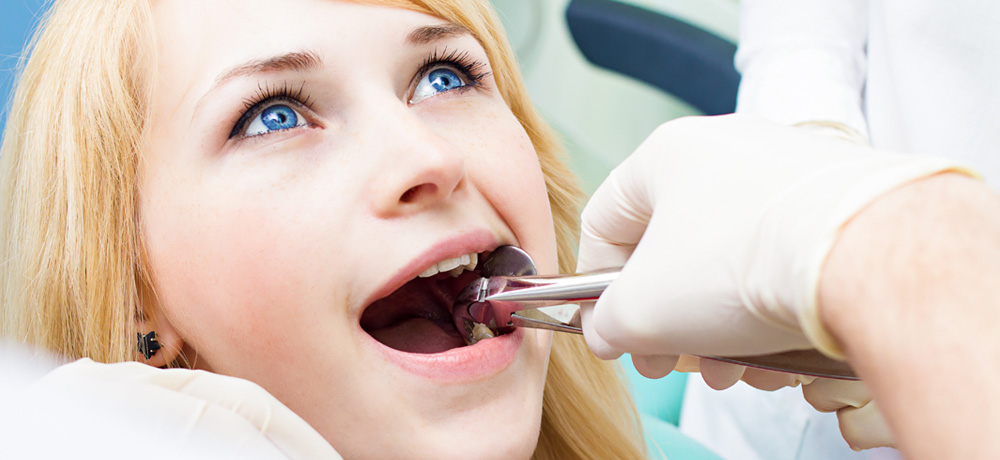 TOOTH Extraction BRAMPTON AND CALEDON
Severely damaged teeth will often require extraction. We treat patients of all ages in Brampton, focusing on improving the health and appearance of our patients' smiles. Maintaining your pearly whites with regular hygiene isn't always enough. Despite our best efforts, teeth can become impacted, overcrowded, broken or infected, calling for emergency tooth extraction in Brampton or wisdom teeth removal.
At Mayfield Dental, we know that many people are anxious about tooth extraction but with proper preparations and care, we will help you feel comfortable as possible during and after the procedure at our state-of-the-art dental clinic in Brampton. When Will a Tooth Extraction Be Recommended? If you experience:
If the tooth severely damage, cracked or broken to the point that can not be restored
In case of tooth with sever infection that can not be controlled
Sever periodontal diseases
At Mayfield Dental, we make every effort to clean out the infection or decay and save the tooth, but in some instances, removal of the tooth is the only way to protect you from further infection and pain. Do you need Tooth Extraction in Brampton? Call us now to request a free consultation. We service Mayfield Rd area, Brampton and Caledon.