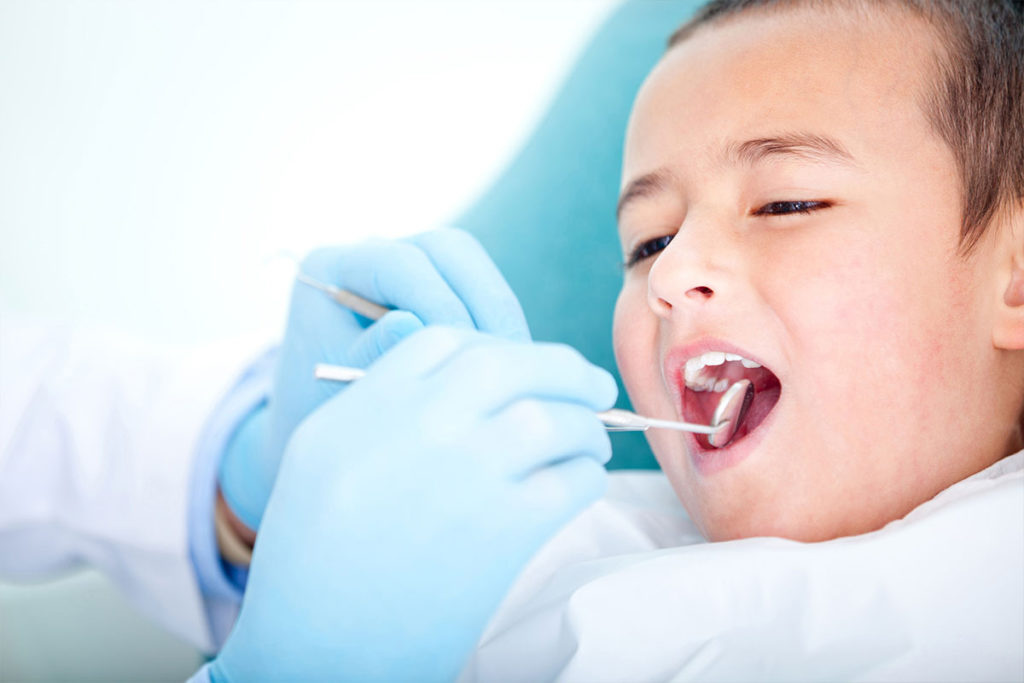 How to Find the Best Children's Dentist In Brampton And Caledon Area for your Child
This article will help you to understand how to search for and find a children's dentist or Kids Dentist in Brampton and Caledon.
First, if you live in Brampton or Caledon area and need an affordable and friendly kids dentist, please contact our team at Mayfield Dental today. We provide quality treatment for kids in a state-of-the-art facility at Mayfield Rd, Brampton. We have flexible appointment booking process and cater to your schedule including evening and Saturday hours. Call us at 905.840.0225 to book a free consultation or click here to contact us.
Most parents don't like visiting the dentist. However, it is vital to schedule routine appointments for good oral hygiene and dental health. You need to keep many factors in mind to enjoy an overall experience at the dentist's office. This includes identifying a dentist you are comfortable with and can trust.
Taking your kids to the dentist involves a lot of anxiety. Therefore, you need an experienced kids' dentist who can calm your child's fears and make them feel at ease.
What is the difference between a pediatric and an adult dentist?
All dentists are doctors of oral health. Nevertheless, a pediatric dentist is different from an adult dentist. A pediatric dentist completes 2 to 3 years of schooling over and above the standard undergraduate degree and four years of dental school.
These additional years of schooling give pediatric dentists a specialization in children's dentistry. The training focuses on child development and understanding the dental needs of infants and children. As a result, pediatric dentists differ from the other colleagues who only attend to adult patients.
A children's dentist focuses on some specific areas such as:
Addressing developmental and growth concerns: There is a significant difference between baby teeth and adult teeth. Pediatric dentists have specialized training in handling the many eruption patterns and the different phases of oral development amongst infants, toddlers, and children.
Preventive and invasive oral care: When children's dentists undergo additional training, they learn the recognition of tongue ties, enamel hypoplasia, baby bottle tooth decay, tongue thrust, and more such conditions affecting children.
Treating children under sedation and anesthesia: A professional pediatric dentist helps children understand the essence of nose breathing instead of mouth breathing. This practice improves the overall experience of the child during the dental procedure. Moreover, it boosts sleep and overall health.
Treating medically challenged and special needs children: Emergency dentists need to give special dental care to children with special needs. A pediatric dentist learns of these skills and works with parents to give their children the right attention and treatment. He or she ensures that the right foundation for long-term oral and dental health is established.
Pediatric dentistry aims to treat babies in the initial stages of tooth development and continues till adolescence. After the patient is 18 years old, the pediatric dentist must refer the individual to a professional practicing general dentistry.
How to Find a Trustworthy Pediatric Dentist?
Are you looking for a pediatric dentist for your child but don't know where to start? We give you a few recommendations to help you with your search.
Take referrals from other parents
Word-of-mouth recommendations are always the best. You can start by asking other parents for their advice. You can also inquire about the comfort level and the overall atmosphere of the dental clinic. This inquiry process helps you gather a real-life glimpse of the dental practice that you cannot obtain through a phone call or a visit to the website.
As you seek recommendations, get in touch with parents whose children have received treatment from the dentist. Undergoing a procedure for teeth cleaning with the hygienist does not help to evaluate the efficiency of the pediatric dentist. Ask parents or guardians whose children have required additional procedures, such as dental crowns, fillings, and more. These parents will have the most valuable opinion and will voluntarily critique the dental office.
Go through online reviews
Online directories and websites are a good source to acquire insider information about a particular pediatric dentist in Brampton. However, be careful when you read these reviews. Some dental clinics pay for positive reviews or use manipulation tactics to generate more business.
Avoid the star ratings and look for textual reviews. Read through all the individual reviews to find unbiased, one-on-one advice. If you see that a reviewer has left an email address or any other contact information, feel free to reach out and inquire further.
Request A Free Consultation To Evaluate dentist and Dental Office
You can decide to take your child to a dental practice or clinic. After you've decided which of these entities you are visiting, you need to choose among the many dentists present here. This process of the individual evaluation is a crucial step. Even at a reputed dental practice, one dentist may be more suitable for your child than the other.
It is generally assumed that an older dentist with more years of practice will provide a patient and kind experience. However, if they have been practicing for very long, there are chances that the practice is becoming stale for them. Moreover, they may not be aware of the topics that interest today's children and may not be able to use the right tactics to calm your child.
Conversely, a young dentist may appeal more to your child. He or she may have a firmer grasp of what children go through and know of up-to-date ways to tackle them.
Before you take any decision, you must have one-to-one communication with the people working at the clinic, school, or office. Take out time to inquire about the dentist's experience, the kind of procedures they provide, if they are attending to any children currently, or if they offer services for Invisalign, etc.
How Often Does My Child Need to Visit the Dentist?
The frequency of dental visits is a common question for many parents. And the answer is – as often as it is convenient for you.
You may have done a good job of teaching your child the habit of brushing. However, there are chances that they are not great at it and miss out on cleaning the hard-to-reach places. Sometimes older children may have braces, but as the cosmetic dentistry procedure is completed, their practice of diligent care and precaution is also worn off.
That's not all. Poor diet and improper eating are other factors that contribute to dental health. The consumption of sodas, processed carbs, and sweets further deteriorates oral hygiene and the condition of your child's teeth.
Frequently visiting the dentist can help to avoid some of these concerns and keep your child's teeth away from major problems like tooth extraction or dental implants. We provide quality treatment for kids in a state-of-the-art facility at Mayfield Rd, Brampton. We have flexible appointment booking process and cater to your schedule including evening and Saturday hours. Call us at 905.840.0225 to book a free consultation or click here to to book your appointment.