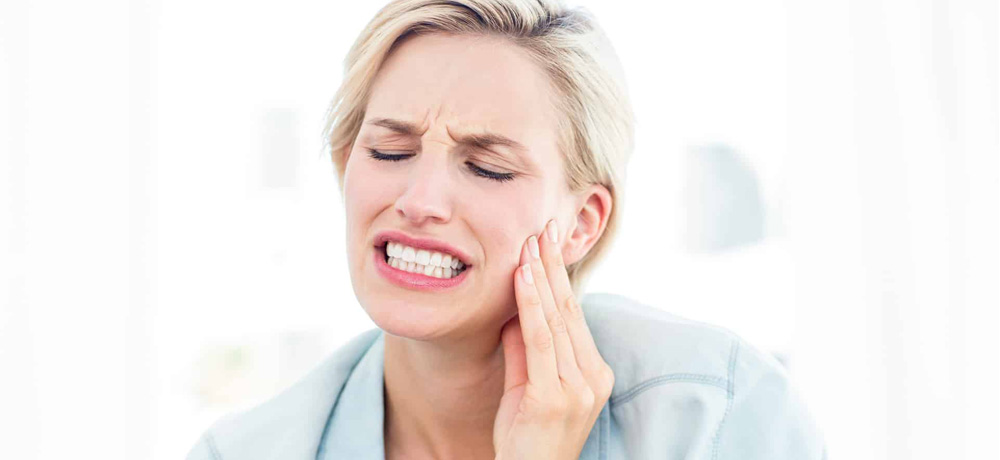 Emergency Dentist Brampton, Advice to Keep Your Teeth Healthy And Clean
Are you suffering from any kind of dental issues like a toothache or a knocked-out tooth? If yes, there is no reason why you should keep suffering and delay the visit to a dentist. Dental clinics such as Mayfield Dental in Brampton and Caledon provide emergency dentist services to ensure that you are relieved from the pain immediately instead of waiting for weeks. As you know, the health of your teeth is affected by several factors. Continue reading to learn how you can maintain your teeth and always enjoy a beautiful and confident smile in Brampton.
Brush your Teeth Twice A Day
Since childhood, we've all heard of the good habit of brushing teeth twice a day. While this is a common practice, there are some situations in which you may require frequent brushing. One of these situations is when you consume large quantities of sugar. If you don't brush properly, you may suffer from tooth decay and enamel erosion. It is also important to know how the toothbrush is to be held and used. You must hold the toothbrush at an angle and move it in small circles. Remember to not brush too hard and cause gum irritation. Additionally, you must brush both your teeth and tongue. They are equally important for overall oral hygiene. The tongue is an ideal place for bacteria to develop which can cause bad breath.

Use a Mouthwash
If you are an adult over the age of 50 years, you must regularly use alcohol-free mouthwashes. Older people tend to have increased sensitivity in their mouths, and alcohol mouthwashes can lead to a stinging and burning sensation. Therefore, when you purchase a mouthwash, ensure that it contains fluoride yet does not contain alcohol. Use this mouthwash twice a day for best results.
Choose your Toothpaste Wisely
The toothpaste you use also affects your teeth. A lot of people start noticing discoloration of the teeth as they age. This is caused by the intake of certain foods and beverages which leave stains. To be able to restore the glow and sparkling white color of your teeth, you need to undergo teeth whitening or cosmetic dentistry procedures.
Some tubes of toothpaste are made specifically for people who experience sensitivity to extreme temperatures. If you feel a sensation on consuming something hot or cold, it means you have sensitive teeth. Book an appointment with the dentist to identify potential causes and take appropriate remedial action.
Use Supplements
The use of fluoride supplements to protect your teeth is a good idea. This is especially ideal if your teeth have a high caries index. However, be careful. In some users, the overuse of fluoride has caused yellow spots. If this happens, restrict the consumption of fluoride immediately and visit a dental clinic. Avoid using fluoridated tooth paste to kids till they are good enough to spit it.
Dental Procedures
If you happen to lose a tooth, make sure that you save it. Do not remove any of the tissue that may be attached and try to insert it back in the socket it came out of. If you are not able to place it in the socket, dip it in milk or saliva and visit an emergency dentist as soon as possible.
Dental Appointments
It is recommended that you have a regular dental check-up twice a year. Regular dental appointments help to greatly improve the health of your teeth, appearance and confidence. You can detect dental problems in their early stages and reduce the expenses of potential emergency dental treatments. For instance, if you notice a tooth decay at an early stage, you will be able to take care of it at the right time instead of going through major procedures. Regular visits to the adult or children's dentist for check-ups prevent small problems from developing into major issues. This way you can guard your wallet and your teeth by getting treatment at the right time.
Finding a Emergency Dentist In Brampton & Caledon
It may not be easy to find a dentist that fits in your budget. If you are not insured, you should consider visiting Mayfield Dental Clinic for a professional consultation. At Mayfield Dental we are very proud to provide emergency dentistry services to patients who suffer from all types of dental problems or emergency. We are open 6 days a week and provide state-of-the-art facility for the highest quality dental care. Some of the most common emergency dentist procedures we perform at our clinic in Mayfield Rd in Brampton include:
A broken, cracked, or chipped tooth

Knocked-out tooth

Dental abscess

Root canal

Tooth injury

Severe toothache

Impaired braces

Lost restorations like fillings or dental crowns

Uncontrolled bleeding due to an accident or injury

Swelling in your mouth

Tooth extraction
These dental emergencies in Brampton and Caledon can occur in almost all ages, and a majority of them occur suddenly without you expecting them.  At Mayfield Dental Clinic we offer convenient online appointment booking via our website (https://www.mayfielddental.com). We are open 6 days a week, Monday to Saturday. To book your emergency dentist appointment on the phone, you can reach us at 905.840-0225. For all emergency dentist walk-in, we are located at 3068 Mayfield Rd. Unit #6 Brampton, ON, L6Z 0E3. You can also find us on Google Maps here: https://g.page/mayfield-dental